If you weren't excited about Creed 2 yet (and who wouldn't be?!), get ready to be more pumped than Rocky training like a beast in the Russian wilderness.
Busy as ever Sir Sylvester of Stallone has been working away on two sequels to a pair of the largest franchise films of his career- Expendables 4 and of course, Creed 2. Case in point, Stallone has been mighty generous keeping fans updated with the progress of both films using the wonderful world of social media. Via Sly's official Instagram, the first (non-theatrical) poster for Creed II has been revealed and it is the most glorious thing you'll see all day.
Co-writer and co-star in the sequel from Ryan Coogler's 2015 massive hit that follows the son of Apollo Creed (Michael B. Jordan) and his journey into the boxing world, Stallone has recruited long-time friend and one-time Rocky opponent Dolph Lundgren to return as the "Siberian Bull", Ivan Drago. In the sequel, Adonis (Jordan) is looking to settle an old score with the man who killed his father in the ring. And it looks like that revenge might be taken out on Drago's son, played by real-life Romanian boxer Florian "Big Nasty" Munteanu. Of course, Sly has hinted that Rocky himself, may get to lay a punch on good ole' "Death From Above" as well.
I'm ok with every bit of this.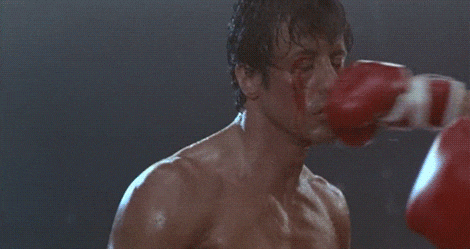 Creed 2 is currently in pre-production with Steven Caple Jr. directing and on the way to be filming soon with a hopeful release date for November 2018.