It's as if for years, I've wished and prayed to countless Foodie Gods for the return of my favorite childhood snack only to have it dangled in my face and then ripped away like some cruel joke.
Why you do this to me?
Last month, I spread the joyful gospel from Mr. Peanut himself about the wonderful, and HIGHLY ANTICIPATED return of one of the greatest snacks from our youths- the greasy, and delectable Planters Cheez Ball! Of course, much like with the limited run of the 2016 Ecto Cooler, it wasn't readily available anywhere and with that Ghostbusters Reboot publicity stunt, it took a massive effort to get my hands on some. However, my efforts were not in vain and I did manage to enjoy that concentrated childhood relic. Now in the matter of the mighty Cheez Ball that many have attempted to duplicate, and never come close, it seems as if I've been duped entirely.
As reported from the Planters website on the whereabouts of said Cheez Balls, there were to be available July 1st at select Wal-Mart stores and through Amazon Prime Pantry. Albeit, you had to buy a case of 12 from Amazon if you went that route, but at $24 for a bundle of twelve, it wasn't a rip-off and seemed like a good investment for a family of four. Bonus, the spawns would have a treat in their school lunch bags for the next few months. Anyways, with a guaranteed delivery date of July 18th, I patiently awaited once again the joys of orange, dusty fingertips only to be greeted with a dreaded message from Amazon that my order would not be fulfilled with no explanation other than it was not available at this time.
And I'm kind of pissed off about that, Mr. Peanut. Also, you've managed to enrage an entire consumer base who had the same experience as yours truly here.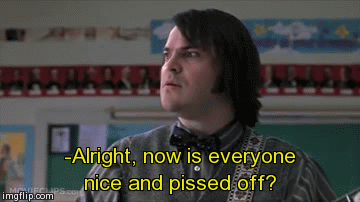 So what exactly happened here? I've made several attempts of reaching out to Planters to get some kind of answer, coming up with nothing but silence from the beloved monocle-wearing mascot that promised cheezy goodness and came up, well, kind of short. It may be the company itself didn't realize the demand of these suckers and just couldn't supply enough for consumer needs. However, I have a hard time being convinced this is the case. Seeing as how petitions have been flying all over the interwebs for years clamoring for the snack's return. I also don't want to believe this was some sort of PR stunt to get everyone excited only to blue-ball most of America with an extremely limited supply. because really, if you're searching at Wal-Mart, chances are you're probably not going to find that wonderful endcap unless you're extremely lucky and happen to live in the ONE area of your state that is carrying them. In which case, consider yourself blessed. Because the rest of us are totally jonesing over here like a crack-fiend unable to get a fix.
While I've yet to get an answer from Planters on whether I'll actually ever see a delivery or any future plans of bringing these suckers back permanently so we can ALL get a taste of childhood once again, I've taste-tested a variety of cheese balls in order to find the closest taste to that wonderful Planters brand. The answer guys are HERRS Cheese Balls. Right hand to the Foodie Gods, these little balls of sunshine are about the closest I've ever tasted to the Planters ball of glory. So, if you're hankering for a decent Cheese Ball, Herrs is the way to go.
In the meantime, I still sit and wait for an answer Mr. Peanut. We're all waiting.