When the Nintendo Entertainment System finally made its glorious US debut in the late 80's, all of us kids just about lost our shit at the video game quality coming from this grey box of sorcery. Retailing at the time for the Action Set (NES Zapper, two controllers, and the Super Mario Bros./ Duck Hunt duel cartridge) for now what seems a mere $149.99 just in time for the 1988 Christmas holiday, sold nearly seven million systems that year. And according to this splendid video below, blowing that number out of the water 2 years later with a whopping 90 million NES systems bought in 1990.
That's a lot of virtual dead ducks. Fantastic.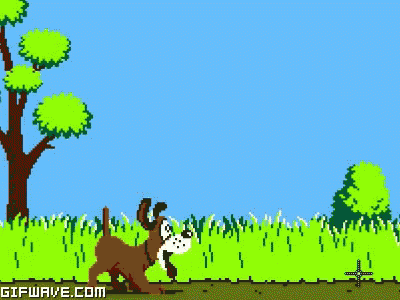 So yeah, one can only imagine the headaches retail workers had to endure concerning the new system that every one of us damn kids HAD to have, (it's cool, I was one of them). Most likely no different than the average migraine customer service deals with on a daily with those "customer is always right, consumers". But hey, as time has told over again throughout the past 30 years that when a new system comes out, you better damn well be prepared Mr. Electronics section of Wal-Mart. And after a few years of booming sales from the system, Nintendo thought they would do the retail workers of America a favor and make a proper training video for handling consumer complaints and ridiculous customers involving returns with the NES. This includes any bullshit scammers attempting to nab a refund after some careless kids spilled soda all over the control deck.
Oh yes, that's actually in there. "What are you supposed to do? Tell them what you really think? Of course not!" 
And that's why folks, yours truly could never work a successful retail position.
Anyways, I couldn't help but laugh especially at the bit about the blank color screen issue WE'VE ALL experienced at one point due to a bit of dust settling inside the deck. Clearly, this guy never figured out the "blow and go" solution. And guess what? 30 years later it's still 100% effective. Which brings up an excellent point: The Classic Nintendo I have sitting in my house is getting dangerously close to that age bracket and still works like a dream. Just goes to show the highest quality built into that little sucker.
But hey, it's 2018 and if you're having any issues with your NES, all your answers can be answered right here in this handy retro video uploaded by Retro Games TV Commercial HD!